User experience most important to eG Innovations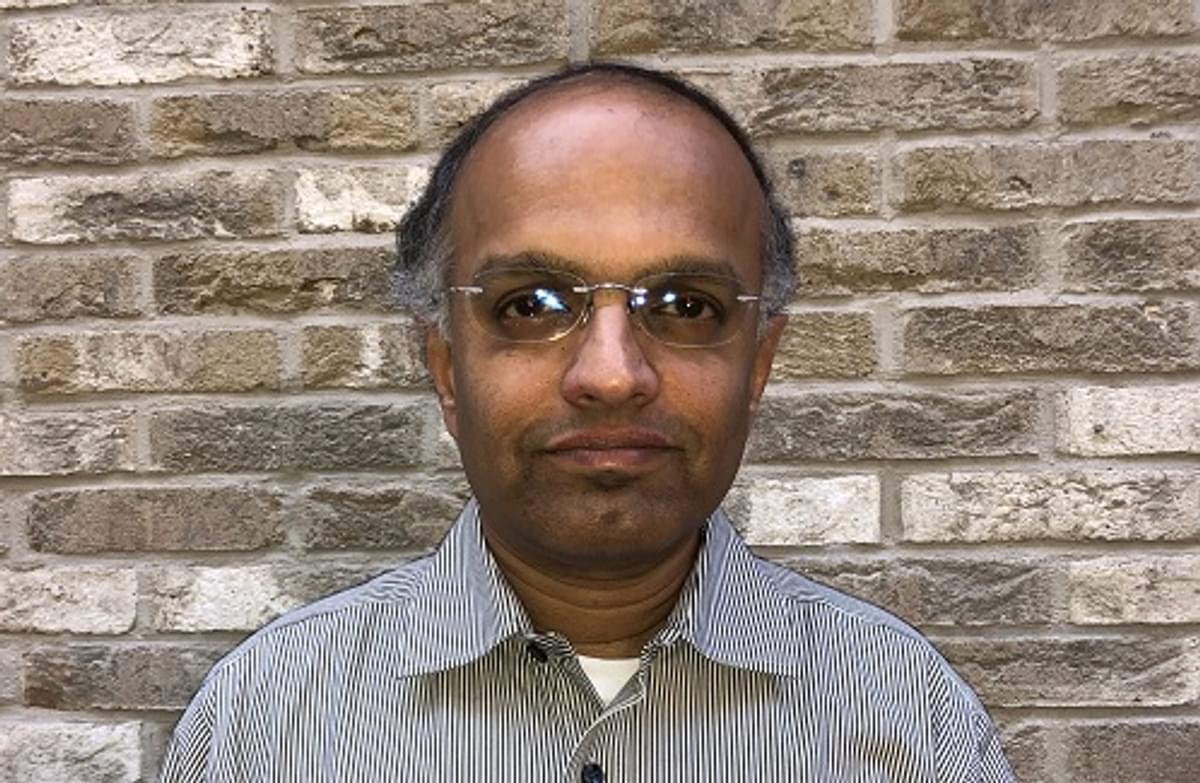 Srinivas Ramanathan, CEO of eG Innovations, talks thoughtful and precisely, yet without any hesitation: monitoring of (web) applications should be easy to do, and at an affordable cost. Those are the two main objectives of eG Enterprise v7, the software that monitors the health of applications and infrastructure.
Ramanathan visited the Netherlands to attend the eG Innovations Partner Summit in The Hague at the end of November. He knows what he is talking about, having been at the forefront of HP OpenView—the former name for a Hewlett-Packard product family that consisted of network and systems management products. He worked for them in Palo Alto (California, US) from 1992 till 2000, in the early years of server-based computing.
He left, because he felt performance is not only about flickering green lights on switches, routers, and the like. "Everything might be okay according to OpenView and yet applications lacked good performance. Software code also plays an important role today. I had seen this several years ago when we developed Firehunter, the internet service monitoring software. While this was initially an HP product, Firehunter was transferred over to Agilent Technologies in 1999. Technology has evolved tremendously since then, but monitoring has become complicated and cumbersome."
Ramanathan thought there should be a better, easier, and cheaper way to monitor the performance of applications. So he left HP and started his own company: eGurkha (short for "electronic Gurkha"). This refers to soldiers in Gurkha units (originating from Nepal) that serve in the British Army, born out of the invasion of Nepal, and the partition of India in 1947. "Performance monitoring focuses on safeguarding IT applications and infrastructure, in much the same way that Gurkha soldiers guarded territories" he said, explaining the company name. "But the name eGurkha did not catch on when we expanded internationally, so we changed the company name to eG Innovations."
The Government of Singapore funded the company in its initial days with a four-million dollar investment round. "We did not need any more money; in fact, we still have money left from that round. But it explains why our headquarters is in Singapore. During the eighteen years our company has existed we have grown organically. We expanded, investing income we generated on our own. Today, our product suite eG Enterprise is sold in more than fifty countries worldwide. We cannot do that without the help of our partners." R&D is based in India, where 130 specialists work. The office in the Netherlands opened in 2012.
Easier said than done
"We have partners in the Netherlands, like PQR and Atos, but we are still open to new partnerships especially for this new market—the digital workplace," says Ramanathan.
This new way of working—with lots of communication, different devices, legacy applications and cloud-based ones, and a variety of physical places to work from—is very demanding when it comes to monitoring the performance of applications. "Fortunately, we have long-standing experience with virtual desktop infrastructures. Back in 2010, we already had customers asking us to add a VDI offering into our product suite. From then on, we have been a strategic partner to Citrix and have expertise in monitoring their environments in several large deployments. We have since expanded our offerings to also support VMware Horizon platforms, including App Volumes, Horizon Pod, Instant Clones, and vSAN."
User experience
To Ramanathan, user experience is the most important aspect of the digital world. "We are trying to keep the end user central," he says modestly. This is (again) the cornerstone of the newest version of eG Enterprise version 7. "As everything is web-based nowadays we added Web Application Performance Monitoring with a specialized tool for synthetic monitoring of web apps, which provides insight into how long it takes to load web pages. Our latest version also provides expanded coverage (point-cuts) for tracing transactions being handled by Java and Microsoft .NET applications. We have chosen these two platforms because they cover about eighty percent of the web application market."
The company worked for two years to get the new version ready for shipment. "Our goal is to include everything in one program; we do not provide point products. Many application monitoring systems do not include infrastructure monitoring capabilities and vice versa. This means customers have to use multiple monitoring tools. Also, application monitoring is often very expensive. Tools from Dynatrace and AppDynamics are licensed by JVMs. We stick to our focus: easy to use and affordable. Our licensing is by operating system, not by JVMs, and this gives us a big cost advantage. Historically, monitoring tools have not been easy to use and required a lot of IT knowledge. eG Enterprise is different, it does not require profound IT skills; anyone can work with it."
Forefront
Of course the new version also includes the monitoring of enterprise applications, like SAP or Oracle, including the modern use of Microsoft Office 365. There is support for monitoring SharePoint, Exchange, Teams, OneDrive, and Skype for Business.
As current automation environments exist in a myriad of (cloud) platforms, eG Enterprise v7 is ready for coverage for end-to-end unified monitoring—even Docker and Kubernetes container environments.
"We have always been at the forefront of monitoring IT environments. We were the first to monitor Citrix, and later virtual desktop infrastructures. We are now offering insights in (web) applications performance in one dashboard and the possibility for clients to easily create their own dashboards."
Ramanathan's message: "We provide intelligence to IT managers so they can make the right decisions and keep their users happy."
Author: Teus Molenaar