Nu online: The Future of Business Technology Magazine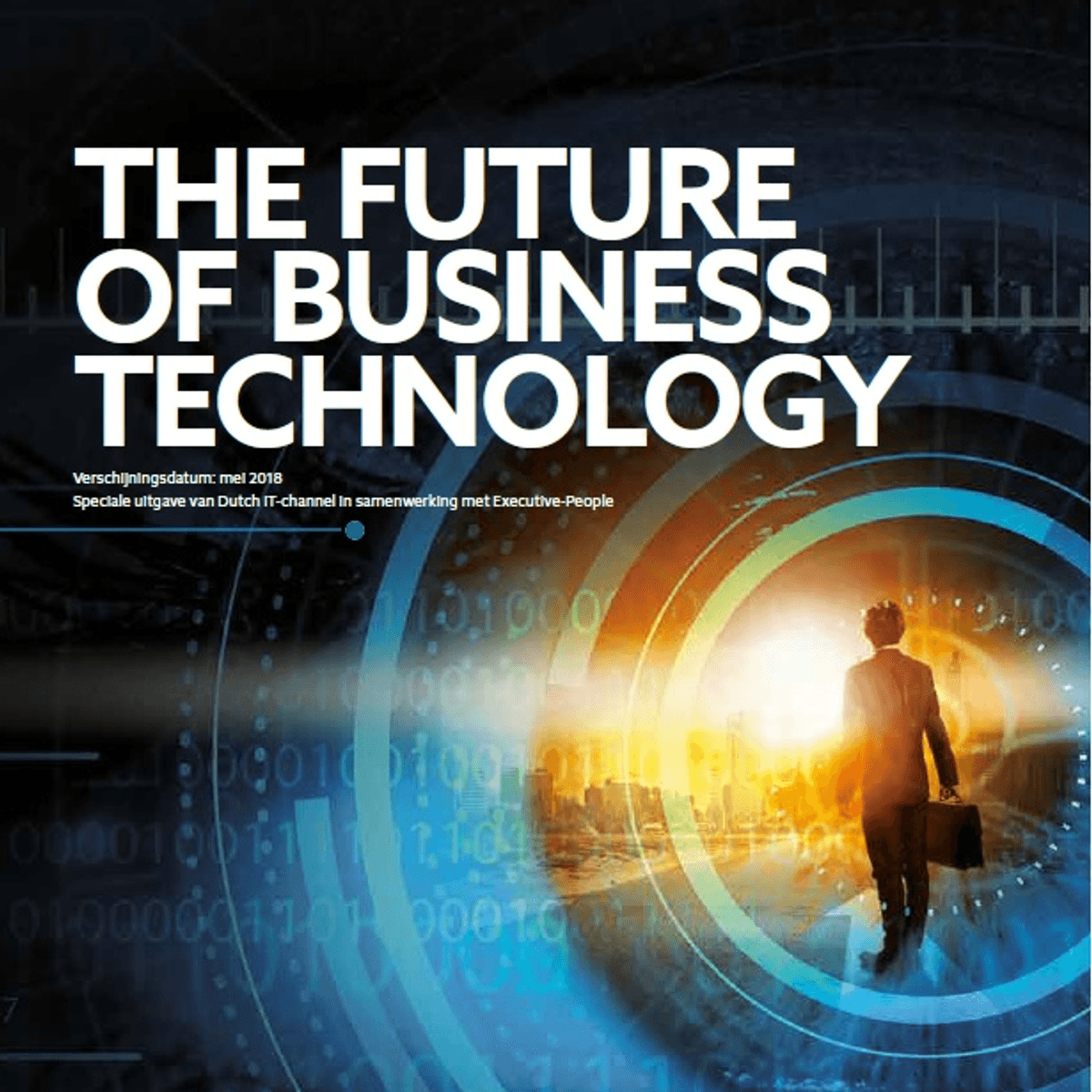 The Future of Business Technology Magazine is nu online te lezen via deze link. The Future of Business Technology is een jaarlijks event van Dutch IT-channel en in het magazine staan interessante interviews over de technologie en manier van werken in de toekomst
Voor een gratis abonnement op Dutch IT-channel Magazine kunt u zich hier aanmelden.
Het Future of Business Technology event van Dutch IT-channel werd onlangs in samenwerking met Executive People gehouden in het Omniversum Den Haag. Van de 180 deelenemers was 75 procent een IT-beslisser die op het event afkwamen om inspiratie op te doen.
The Future of Business Technology belichte onder leiding van moderator Danny Frietman de visie van analisten, trendwatchers en unieke IT-beslissers en pioniers. Er waren keynotes van trendwatcher Ruud Veltenaar, Gartner Research Director Erik van Ommeren, Waternet CDO Mario Kortman en Dr. Kate Devlin, Human Computer Interaction (HCI) en Artificial Intelligence (AI) specialist en docent verbonden aan het Department of Computing bij Goldsmiths, University of London.