Maak kans op een Dutch Tech Innovator of the Year Award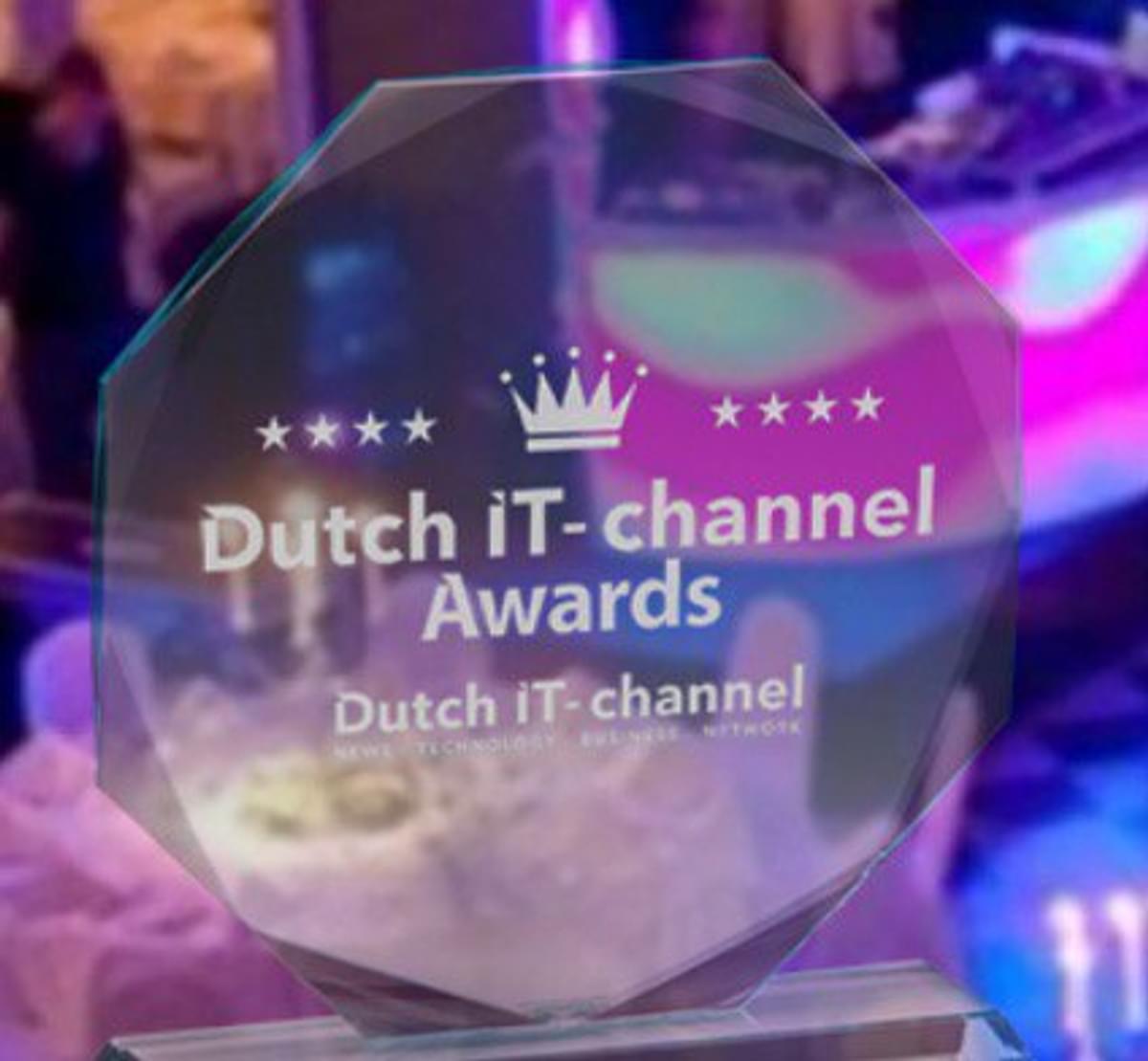 Het betreft een award voor Nederlands bedrijf dat klanten (nationaal en/of internationaal) ontzorgt met krachtige techinnovatie(s). De jury beoordeelt welke Nederlandse leverancier zich onderscheid met disruptieve technologie en services, die zijn klanten helpen met hun processen en business. Nomineer nu op www.dutchitawards.nl/nomineren.
Feestelijke Gala
Via de speciale website dutchitawards.nl kan iedereen uit de IT-branche bedrijven of personen aandragen die een nominatie verdienen, bijvoorbeeld omdat zij in 2019 een onderscheidende prestatie hebben geleverd. Vervolgens stelt een onafhankelijke jury én de redactie van Dutch IT-channel, per categorie een top-5 van genomineerden samen, waarop u kunt stemmen tot eind 2019. De winnaars krijgen op 16 januari 2020 de felbegeerde Dutch IT-channel Awards uitgereikt, tijdens het feestelijke Dutch IT-channel Awards Nieuwjaarsgala in Studio 21 te Hilversum.
Tips voor nomineren
Onderbouw uw nominatie zo duidelijk mogelijk. Beschrijf waarom een organisatie of persoon in 2019 innovatief, succesvol of bijzonder is geweest. Ook kunt u uw nominatie extra onderbouwen door bijvoorbeeld een relevante case aan te leveren. Hoe beter de onderbouwing, hoe meer kans op een nominatie!
Exposure
Tijdens het stemproces besteedt Dutch IT-channel veel aandacht aan alle genomineerden, onder meer in online nieuwsberichten. Ook verschijnt er in december 2019 een speciaal Dutch IT-channel Awards Magazine als bijlage bij Dutch IT-channel en wordt het stemproces ondersteund met een uitgebreide campagne op diverse social media kanalen.
Nomineer nu! www.dutchitawards.nl