Dutch IT Channel Awards 2022 winnaars zijn bekend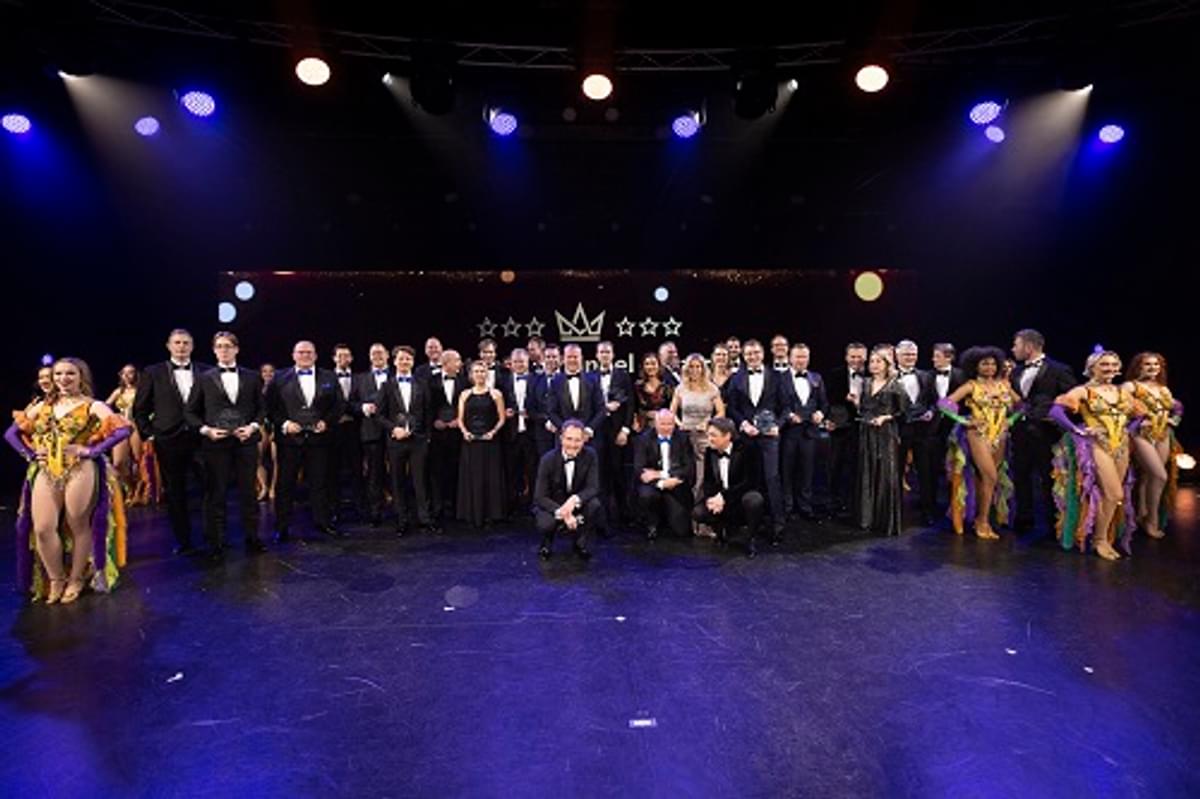 De Dutch IT Channel Awards zijn op 16 maart 2023 feestelijk uitgereikt in Studio 21 in Hilversum. Nance Coolen presenteerde de galashow samen met Witold Kepinski, Editor in Chief van Dutch IT Channel. Er waren ruim 50.000 stemmen uitgebracht op de meer dan honderd genomineerden in 24 categorieën.
De uitreiking van de achtste editie van de Dutch IT Channel Awards had als thema 'Hollywood'. De opening van het gala vond plaats met spectaculaire filmbeelden op een big screen. "De Nederlandse IT-branche kon weer samen netwerken en genieten tijdens het grootste tech business gala van Nederland. Ruim 700 genodigden genoten van een goed award-diner dat werd opgeluisterd door mooi entertainment in een zaal vol showbiz ambiance", aldus Witold Kepinski, Director Content & Editor in Chief Dutch IT Channel.
Editors Choice
De show werd afgesloten met de uitreiking van de Editors Choice Award die werd overhandigd aan Marcel Joosten, voormalig marketing manager bij Centralpoint en Dustin.
Let's celebrate the channel
Frans Vertregt, Managing Director van Dutch IT Channel, kijkt terug op een geslaagde avond: "Het was voor mij de tweede Dutch IT Channel Awards Gala! Ik kijk nu al uit naar het Awards gala van volgend jaar. Ik heb er enorm veel zin in en hoop u allen dan weer te begroeten. De komende en alweer negende editie van de Dutch IT Channel Awards zal plaats vinden op donderdag 14 maart 2024. Let's celebrate the channel!"
Protinus IT had zich wederom als Main Event Partner verbonden aan de Dutch IT Channel Awards.
Winnaars Dutch IT Channel Awards 2022:
VAR of the Year: Aces Direct
MSP of the Year: BPSOLUTIONS
CSP of the Year: SLTN
Datacenter Services Innovator of the Year: Axians
Cloud Distributor of the Year: Arrow Nederland
Cloud Vendor of the Year: Dell Technologies
Datacenter Technology Innovator of the Year: Nutanix
Cloud Security Innovator of the Year: Trend Micro
Digital Workplace Innovator of the Year: VMware
Broadline Distributor of the Year: Copaco
Specialist Distributor of the Year: TD SYNNEX
Communications – Telecom Innovator of the Year: VolkerWessels Telecom
Hardware Innovator of the Year: Dell Technologies
IoT / Edge Innovator of the Year: Hewlett Packard Enterprise
Networking Innovator of the Year: Juniper Networks
Storage Innovator of the Year: Pure Storage
Security Innovator of the Year: Datto
Security Distributor of the Year: Ingram Micro
Software Innovator of the Year: IBM
As a Service Innovator of the Year: PQR
CxO of the Year: Alexandra Schless | NorthC Datacenters
Channel Manager of the Year: Mark Boeijen | Commvault
Marketing Manager of the Year: Marc Verhoeven, Rody van Houten, Jeroen de Kam | Arrow Nederland
Sales Manager of the Year: Jeffrey Laheij | SLTN