Pinewood wint Check Point Best Overall Partner of the Year award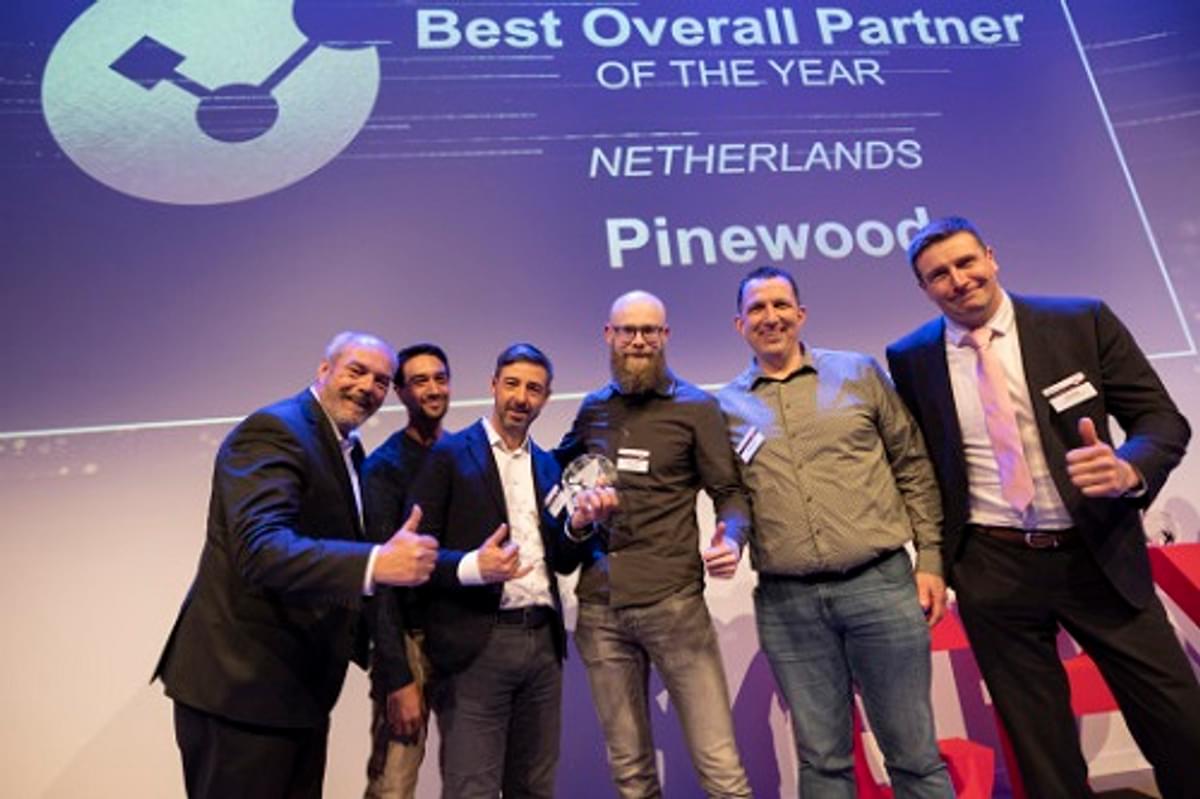 Tijdens de cybersecurity-summit CPX360 op de High Tech Campus in Eindhoven werden de Check Point Partner Awards uitgereikt. Pinewood viel in de prijzen als 'Best Overall Partner of the Year'.
"Pinewood is al sinds de jaren '90 partner van Check Point. Ze zijn begonnen als specialist van Check Point op Sun Solaris. Later ontwikkelden ze zich tot een allround beveiligingspartner, met focus op kwaliteit en samenwerking. Pinewood heeft de afgelopen jaren het Check Point-portfolio omarmd en was een van de eerste partners in Nederland die grote deals binnenhaalde op basis van Harmony. In combinatie met hun eigen SIEM-SOC-service zijn ze in staat om het volledige Check Point-portfolio te verkopen, implementeren en beheren. We zijn verheugd om de 'Best Overall Partner of the Year' award uit te reiken aan Pinewood", aldus Arthur van Uden, Country Manager Benelux bij Check Point.
"Met deze award wordt stilgestaan bij de goede samenwerking die we al jaren met Check Point hebben. Mooi om bevestiging daarvan te krijgen in deze vorm. De gezamenlijke inspanningen hebben al bij veel klanten tot succes geleid, waardoor ik verwacht dat we ook in de toekomst dit partnerschap zullen koesteren en verder zullen uitbreiden. De producten die Check Point ontwikkelt en aanbiedt, zijn bij veel van onze klanten een welkome aanvullingen op andere security-maatregelen. In combinatie met onze brede security-expertise, de managed services en ons eigen SOC levert dit passende oplossingen op om mensen en middelen te beschermen", aldus Sebastiaan Kors, CEO van Pinewood.