Schrijf u nu in voor The Future of Business Technology Day!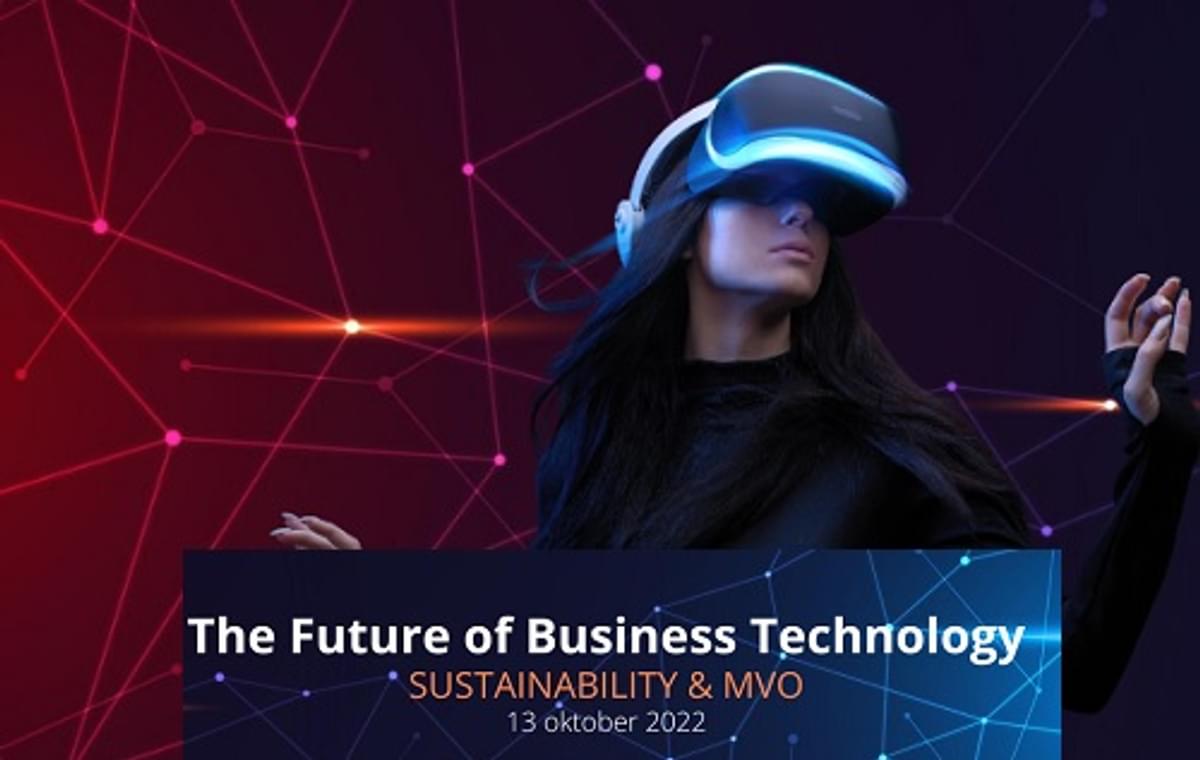 IT-beslissers kunnen zich nu gratis inschrijven voor de vijfde editie van The Future of Business Technology / Leaders of Innovation Day dat dit jaar in het teken staat van 'Sustainability & MVO'. Het gratis toegankelijke event van Dutch IT-channel en Executive People wordt op donderdagmiddag 13 oktober gehouden in Fort Voordorp in Groenekan bij Utrecht. U kunt zich nu inschrijven.

Na vier succesvolle edities staat het vijfde Future of Business Technology (FOBT) project in het teken van Sustainability en maatschappelijk verantwoord ondernemen. Er is een grote rol voor ICT weggelegd in het leveren van duurzame technologie aan bedrijfsleven en overheden. Een belangrijke reden hiervoor is de vraag naar meer transparantie en verantwoordelijkheid op het gebied van bestuur, maatschappij en milieu.

Organisaties vragen om verschillende digitale oplossingen op het gebied van Environmental, Social & Governance (ESG). IT-leveranciers, IT-distributeurs en IT-dienstverleners kunnen hen bij deze uitdaging helpen met innovatieve software, hardware en services. Dat belichten we allemaal tijdens het vijfde Futture of Business Technology project dat op 13 oktober 2022 wordt afgesloten met een event voor IT-beslissers. Programma The Future of Business Technology 'Leaders of Innovation' Day

Mede namens Witold Kepinski, Editor-in-Chief & Director Content en Danny Frietman, moderator Dutch IT-channel is het ons een genoegen om u (samen met een collega) uit te nodigen voor The Future of Business Technology ''Leaders of Innovation' Day
Programma
12:00

Start Netwerklunch

13:00

Opening Witold Kepinksi hoofdredacteur en Danny Frietman (moderator)

13:15

Paneldiscussie: Hoe kan ICT-branche bijdrage leveren aan duurzaamheid?
(Gasten: Petra Claessen BTG en Mark Haaksman, Royal  HaskoningDHV)

14:00

Panel Dutch IT Industry inzake Sustainabilty met gastsprekers van SLTN, HP, Tech Data, NetCompany

14:30

Pauze

15:00

Keynote: Frank Buytendijk, Gartner

15.30

Keynote: Vivian Broex, Voorzitter van de Rvb Zorgspectrum

16:00

Paneldiscussie: Dutch IT Leaders over duurzaam leiderschap. Danny Frietman gaat in gesprek met
René ter Haar CIO KWR Water research Instituut, Bob van Graft, CBR

16.45

Ron Simpson, serieondernemer en co-founder The Avocado Show

17.15

Netwerkborrel met bites en drinks

18:00
Einde
Het event is uitsluitend toegankelijk voor IT decision makers. Schrijf u nu in!
Datum event: donderdagmiddag 13 oktober
Locatie event:
Fort Voordorp
Voordorpsedijk 28b
3737 BK Groenekan