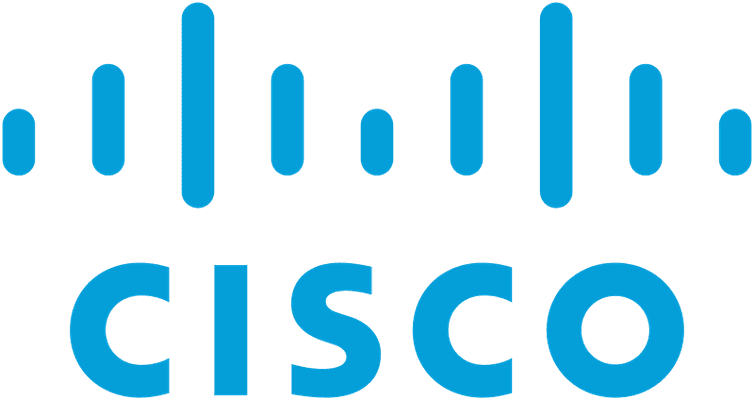 Cisco
Cisco
Tomorrow starts here - Changing the Way We Work, Live, Play and Learn
Cisco helpt bedrijven om dingen, mensen, informatie en processen met
elkaar te verbinden op een manier die eerder niet mogelijk was. Dit
Internet of Everything verandert de manier waarop mensen met elkaar
samenwerken, samenleven, spelen en leren.
Netwerkspecialist Cisco biedt oplossingen die individuen en
organisaties overal en altijd toegang geven tot de juiste informatie,
mensen en samenwerkingstools. Van Enterprise Networks (routers,
switches, mobility & security) tot oplossingen op het gebied van
Collaboration (Unified Communications; waarbij de uitwisseling van
spraak, data en video over een enkel netwerk plaatsvindt), en Datacenters, Virtualisatie & Cloud. 
Meer informatie is beschikbaar op: www.cisco.nl
+++
Cisco
Changing the Way we Work, Live, Play and Learn
The internet is no longer a network that only connects computers. Today, the internet connects devices, people, data and processes. This so-called 'Internet of Everything' is changing the way people work, live, play and learn. At work, on the road, collaborating with colleagues all over the world or at home, people use network technology everywhere and all the time.

Cisco's network solutions (hardware, software & services) form the foundation of both the public internet and business networks. This basis is formed by Enterprise Networks, consisting of routers and switches, including security, permitting a new, flexible way of working, independent of time and place. In addition, Cisco offers solutions in the areas of Collaboration (Unified Communications & Video) and Cloud, Data Centers & Virtualization.

Cisco network solutions are developed for individuals, organizations and countries giving them access to relevant information, connecting with others, enhancing productivity and customer satisfaction, and increasing their competitiveness. Cisco is uniquely positioned to serve both business and private users in their demand for a greater and richer user experience. The name Cisco has become synonymous with the Internet.

More information about Cisco can be found at www.cisco.com
Naar website van Cisco