Enterprise file synchronisation and sharing markt consolideert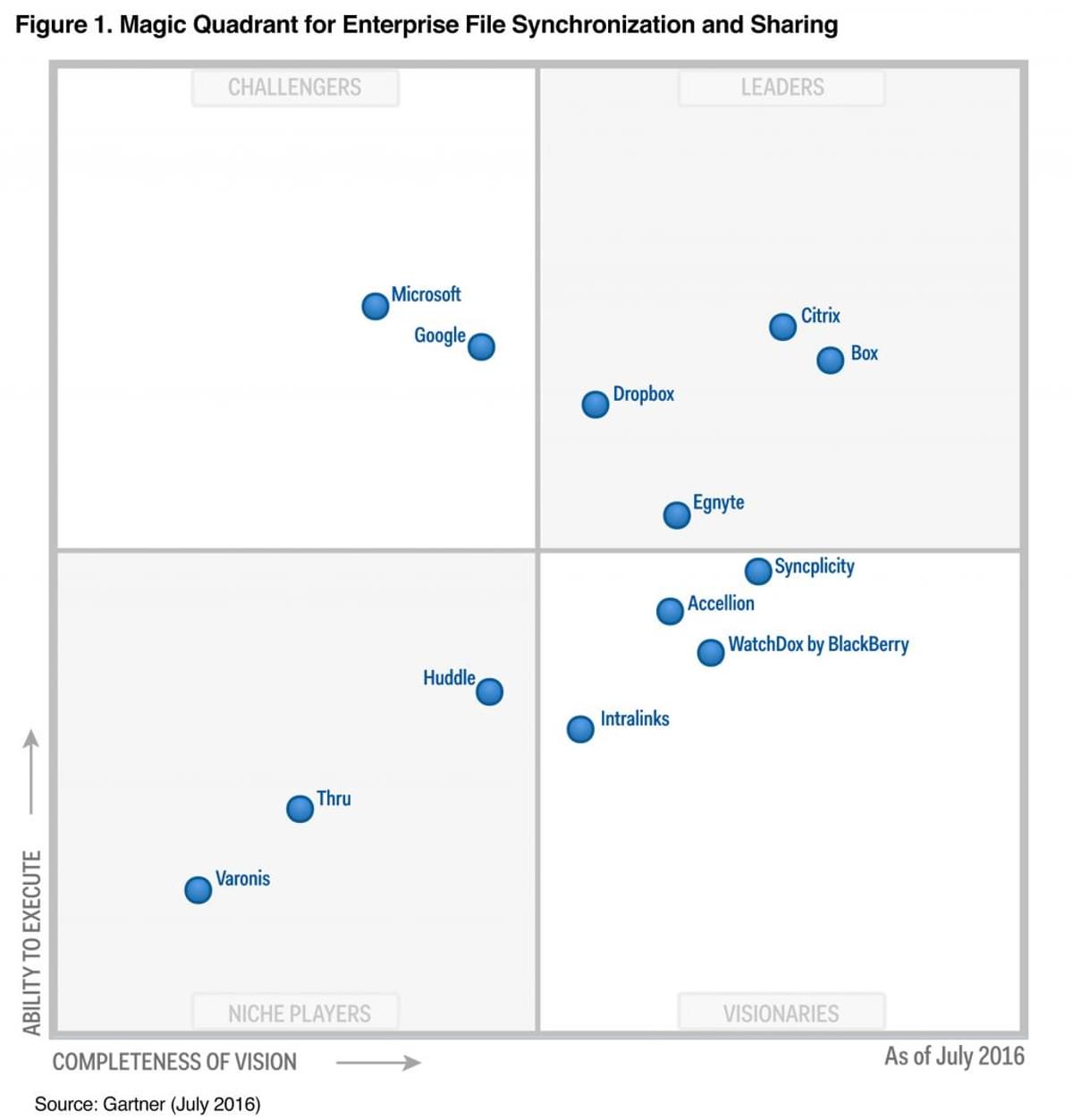 Veel pure enterprise file synchronisation and sharing (EFSS) leveranciers zullen komende jaren het loodje leggen of niet meer bestaat zo verwacht onderzoeksbureau Gartner. Microsoft, Google en IBM laten zich meer gelden in deze markt en dat gaan andere spelers voelen.
Volgens Gartner zal 70 procent van de EFSS leveranciers verdwijnen of fuseren zo meldt Gartner bij de presentatie van zijn nieuwe EFSS magic quadrant die wordt geleid door Box, Citrix, Dropbox en Egnyte.
EFSS technologie biedt de mogelijkheid om zaken te synchroniseren en te delen zoals documenten, foto's en video's via verschillende soorten devices.
Lees meer in het Gartner Magic Quandrant rapport.
WK