Zesde editie Dutch IT-channel Cup 2018 geslaagd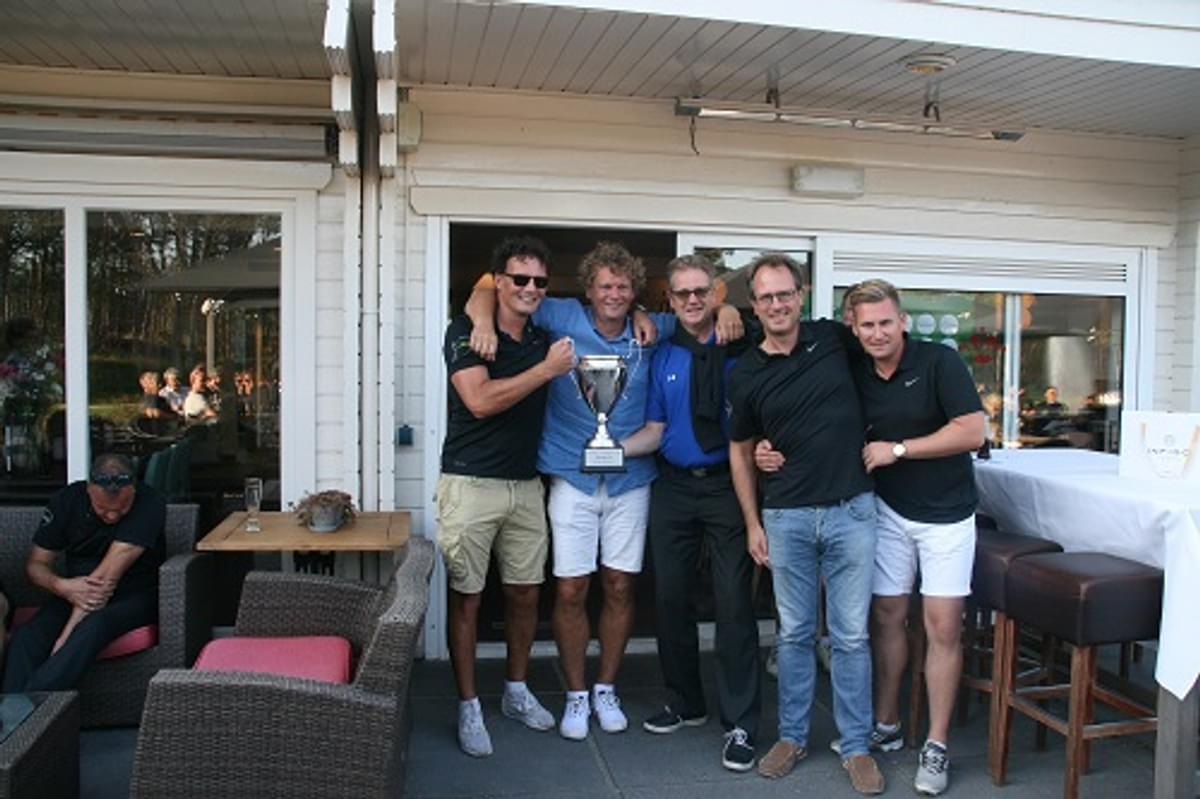 Op dinsdag 18 september 2018 vond de zesde editie plaats van de Dutch IT-channel Cup op Golfbaan het Rijk van Nunspeet. Bijna twintig teams uit de Nederlandse IT Business hadden zich ingeschreven om mee te doen aan het jaarlijkse golfevenement dat plaatsvond onder perfecte weersomstandigheden en in een aangename ambiance.
Tijdens de zesde editie van de Dutch IT-channel Golf Cup streden de flights van diverse kanaalpartners over achttien holes om de prijzen.
Blockchain for Business
In de ochtend was er traditioneel een contentsessie, dit keer verzorgd Herman van Bolhuis, directeur van CIONET Nederland. Hij gaf een interessante presentatie hoe Blockchain in de IT-business kan worden toegepast. Daarna begon de golfwedstrijd en er was ook een leuke clinic voor beginnende spelers. Tijdens het golfen werden de deelnemers voorzien van gekoelde dranken en spijzen. Dag werd afgerond met een prijsuitreiking, netwerkborrel en een BBQ.
Awards
Het volgende grote evenement van Dutch IT-channel is het Dutch IT-channel Awards Nieuwjaarsgala dat op 17 januari 2019 plaatsvindt in Studio21 in Hilversum. De nominaties voor de gewilde channel awards lopen tot 5 oktober waarvoor iedereen in het kanaal zich kan inschrijven. Ook zijn er nog een aantal tafels beschikbaar voor het grootste IT Business netwerkevent van Nederland.
Future of Business Technology
Daarnaast start Dutch IT-channel de tweede editie van het Future of Business Technology  project. Waarbij innovatie het centrale thema is. Dit project en event staat open staat voor deelnemers die graag hun visie op de toekomst van technologie, business en innovatie willen delen. Voor informatie en deelname mail naar rdekleijnen@dutchitchannel.nl.
Bekijk alle foto's van het evenement op de Facebook pagina van Dutch IT-channel op deze link.
Winnaars Dutch IT-channel Cup 2018
Clinic
1e Don Kramer, Team Insight
2e Marc Fleuren, Team Comstor
3e Martijn Zwart, Team G Data
Longest drive Heren
Ewoud van den Bosch, Team Symantec
Longest drive Dames
Eline Pellicaan, Team Scale
Neary
Aad Dekkers, Team Scale
Handicap 20.1 - 36.0
1e Brian Speelman, Centralpoint
2e Jan Hoek Team, Pure Storage
3e Koen van de Bruggen, Team Pure Storage
Handicap 0 - 20.0
1e Peter Paul Bénard, Team Lenovo
2e Geert Verest, Team Copaco
3e Ruud Been, Team Finsave
Dutch IT - channel Golfcup (wisselbeker)
Team Pure Storage (foto)