CloudLand bekroond met Growth Distributor of the Year award van Hornetsecurity
CloudLand wint de Growth Distributor of the Year award tijdens de Sunborn Partner en Distributor Awards van 2023. De awards zijn in juni uitgereikt in het Londense Sunborn Super Yacht Hotel.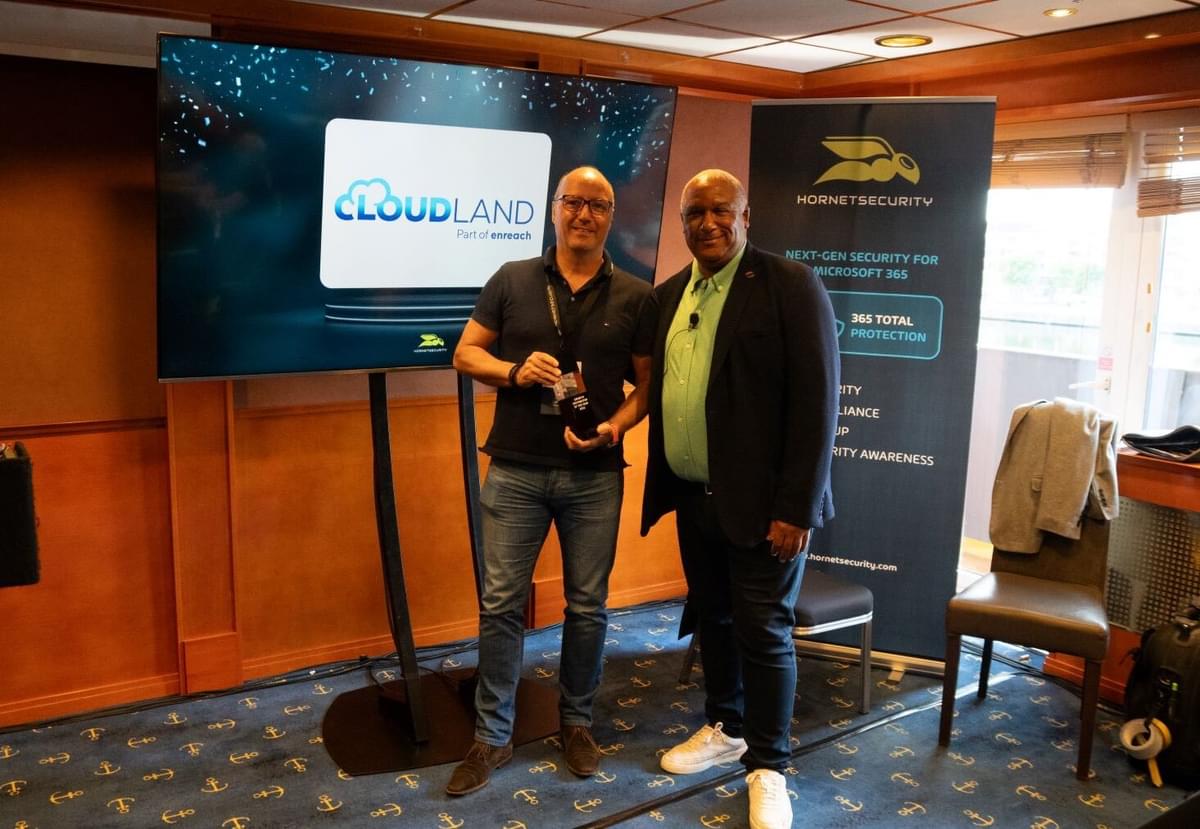 De Sunborn Awards erkennen Hornetsecurity Partners en Distributeurs voor hun prestaties en inspanningen. Deze inspanningen hebben voornamelijk betrekking op het promoten van het belang van e-mailbeveiliging, back-up, compliance en security awareness. CloudLand ontvangt de Growth Distributor of the Year award vanwege de volledige uitvoering van het Hornetsecurity-portfolio, met consistente marketing die resulteerde in mooie case studies van partners en eindgebruikers.

De award is uitgereikt door Hornetsecurity's Regional Manager Northern Europe, Irvin Shillingford, en is in ontvangst genomen door CloudLand's Managing Director, Lex Fabistas. Fabistas noemt "de prijs een geweldig resultaat van teamwork met al onze partners en Hornetsecurity". CloudLand is blij met de erkenning en kijkt ernaar uit om de geweldige samenwerking met Hornetsecurity voort te zetten.