Future of Business Technology van start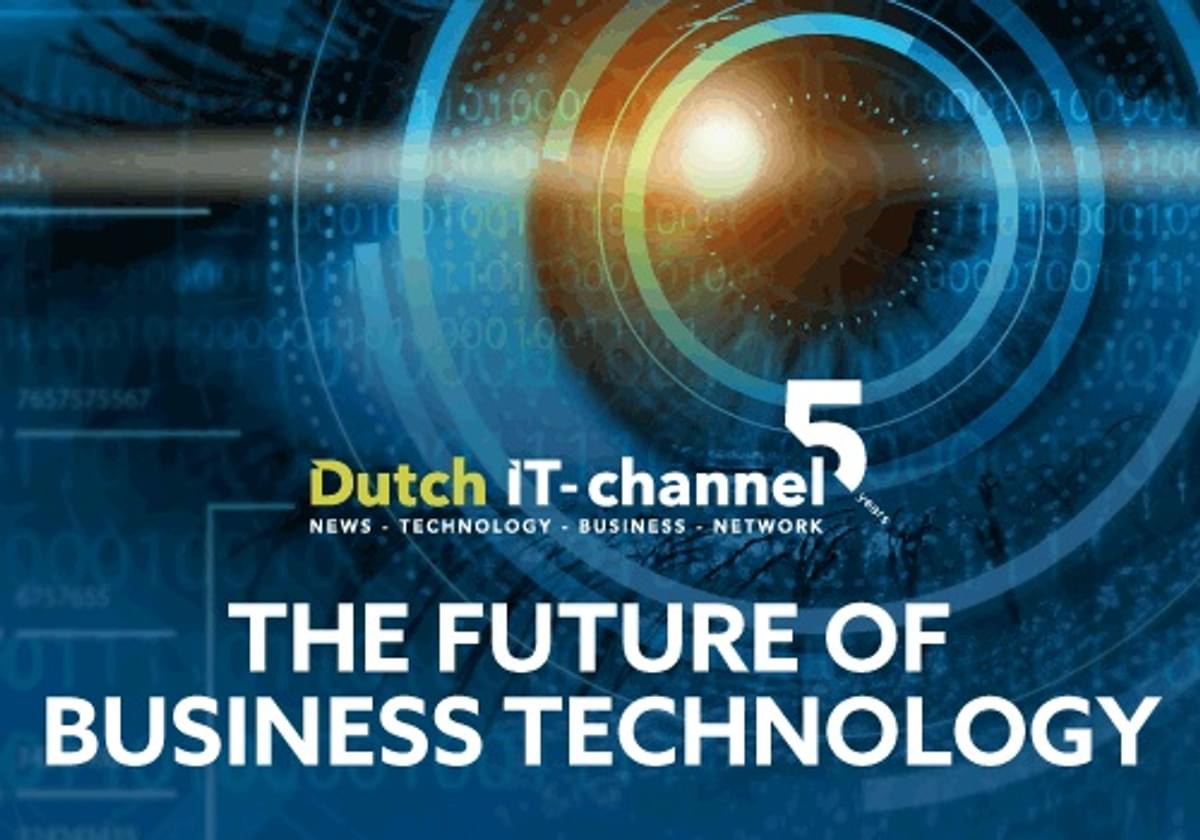 Dutch IT-channel is gestart met het Lustrum Project 'The Future of Business Technology'. Komende maanden publiceert Dutch IT-channel op een speciaal hiervoor ingericht onderdeel van haar site 'The Future of Business Technology' ruim twintig interviews met vooraanstaande mensen uit de Nederlandse ICT-markt over de technologie van de toekomst. De interviews worden na afloop gebundeld in het Future of Business Technology magazine en het hele project wordt afgesloten met een event. Dit netwerk- en kennisevent met toonaangevende keynotes vindt op 17 mei 2018 plaats in het Omniversum te Den Haag en is een onderdeel van de Lustrum activiteiten van Dutch IT-channel.
Het eerste interview wordt op donderdag 1 februari 2018 gepubliceerd en gaat over de toekomst van cybersecurity met Martijn van Lom, managing director van Kaspersky Benelux. Daarna volgen er wekelijks interviews met visionairs uit de industrie en Nederlandse ICT markt.
Trendwatchers
The Future of Business Technology belicht ook de visie van analisten, trendwatchers en unieke IT-beslissers en pioniers. Zo worden er interviews gepubliceerd met trendwatcher Ruud Veltenaar, Gartner Research Director Erik van Ommeren, Waternet CDO Mario Kortman en Dr. Kate Devlin, Human Computer Interaction (HCI) en Artificial Intelligence (AI) specialist en docent verbonden aan het Department of Computing bij Goldsmiths, University of London.
Deelnemen?
IT-bedrijven die ook de mogelijkheid willen krijgen om het innoverende karakter en de visie van hun organisatie te delen met IT-beslissers en de IT-branche kunnen voor meer informatie of deelname contact opnemen met:
Yvonne Bansagi: y.bansagi@dutchitchannel.nl  |  06-23 53 03 99